News
New Long Term condition review process
The practice is streamlining how patients are reviewed for long term conditions such as diabetes and cardiovascular disease. The plan is to review long term conditions according to the date of birth of patients. For example, if your month of birth is July, you can expect to receive an invite to attend an appointment with a practice nurse, who will review all your long-term conditions during the one appointment.
Prior to your review you may be sent an SMS message asking you to complete a questionnaire, which helps the nurse to prepare for your consultation.
By changing the long-term condition process, it is hoped that it will be easier for patients to remember when their review is due and attending fewer appointments will be more convenient. During the first year there will some overlap as some people may be invited soon after already having had a review. This will only happen during the first year of change.
Please be patient with us as we try to improve our service to you.
New Telephone System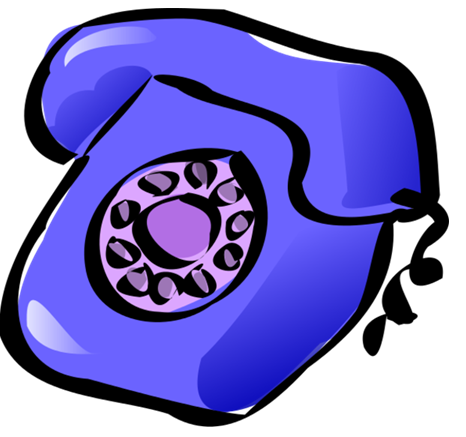 On the 14th and 15th December we are having a new telephone system installed. We are hoping that there will me a minimum of disruption during the installation period. We are changing the system so that we will have far more telephone lines, and so hope to reduce/eliminate the chance of people phoning the surgery getting the engaged tone.
Incoming calls will be stored in a queuing system, and this should give a fairer access to our appointments. The system will also record all our incoming and outgoing phone calls.
Flu Jabs
As you may have seen in the News, many surgeries and health centres have had their delivery of flu jabs delayed. We have been affected by this. The clinic that was to be held on Saturday 18th September, will now be on Saturday 2nd October. People with appointments to the cancelled clinics just need to turn up at the surgery at their appointment time on the 2nd October instead.
We are hopeful that our delivery will arrive in time so that we don't need to reschedule any other clinics.
The surgery will also have a delivery of "Nasal flu vaccinations", intended for all our 2 and 3 year old patients. (Older children may be offered vaccinations at school). Parents/Guardians of children of 2-3 year old children can now phone the reception team and book a vaccination appointment.
This year we have ordered more flu jabs, so that we can vaccinate all patients aged over 50 and also those under the age of 50 who are in a clinically at risk group.
We plan to host Saturday flu clinics starting in September, and patients can book into these from the middle of August onwards, just phone the surgery.
Covid-19 Vaccination
All three doctors at the surgery have had Covid 19, and though this may afford them some immunity against future coronovirus infection, all three intend to have the Covid 19 vaccination as soon as it is available.
Several of our patients have been severely affected by Covid 19 and we are recommending that all our patients take up an offer of a vaccine when one is available.
The Pfizer BionTech vaccine has now been approved for use and the NHS will be starting to offer this to priority groups as soon as supplies arrive. Initially, it will be only be available at a few hospital hubs where it can be stored safely and it will be offered to those most at risk of Covid-19 first.
When further supplies or alternative vaccines become available, they will be offered from a number of different locations to make sure everyone who needs a vaccine is able to get one. We will share these details with patients as soon as they are confirmed.
Please could we kindly ask you not to contact the practice for information about the vaccine as there is not currently any further information available and it may stop someone who needs urgent medical help getting through to us.
Read more
NHS Diabetes Advice Helpline
NHS England has launched a new helpline in response to disruption to normal diabetes services due to the Covid 19 pandemic. The service is for adults living with diabetes who use insulin to manage their condition and require immediate clinical advice.
Whether you or a member of your household have caught the virus, or routine care has been disrupted, the helpline is available to those needing help and guidance.
The service can be accessed via Diabetes UK support lines on 0345 123 2399 Monday-Friday from 9am-6pm.
Dental services are starting to re-open
Dental surgeries have started to see patients again following the Closure during the lockdown period. They are not doing routine care at the moment, and have changed their way of working to reduce the risk to transmitting the Covid 19 virus to their patients. For more details please see the website of your dental practice or phone the dental surgery and speak to the receptionsts.
Our Online Services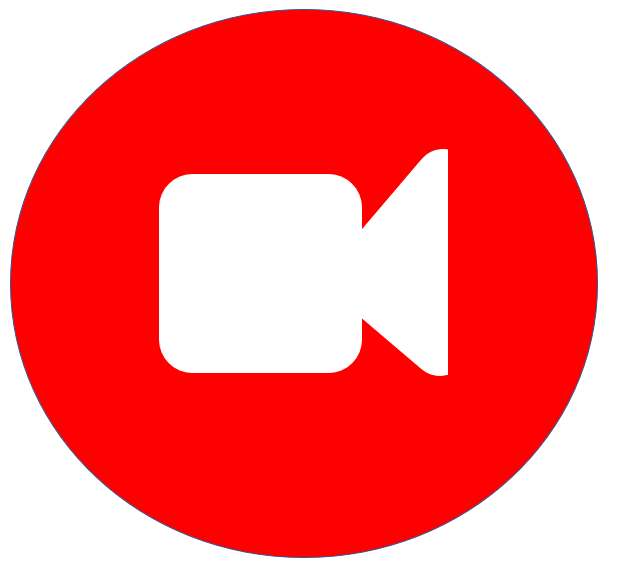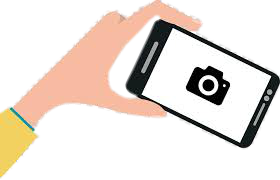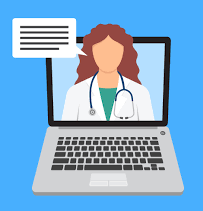 We have lots of different ways we can communicate with our patients. We offer face-to-face, telephone, SMS, video and online consultations.
See the consultations page for more details.
Health at Home
A national campaign has been launched during the Covid 19 pandemic, to help people manage their health at home and easily access NHS services online. The Health at Home webpage gives information on how people can:
contact their GP
order repeat prescriptions
manage long-term conditions
maintain your mental and physical wellbeing
Coronavirus (Covid19)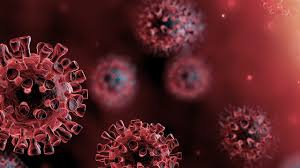 During the Coronavirus epidemic you will not be able to book surgery appointments online. We ask all patients to telephone the surgery if they want an appointment. Please be advised that we are not doing any routine work during the epidemic, and only dealing with more urgent problems that will not wait. We are attempting to satisfy as many queries as we can via a telephone call, rather than a face-to-face consultation, in order to reduce the spread of the virus. We have been told to work this way by NHS England.
The symptoms that should make you consider coronavirus are any of:
a new continuous cough
a high temperature
shortness of breath
a change in your sense of smell or taste
The symptoms are similar to other illnesses that are much more common, such as cold and flu and it does not necessarily mean you have the illness.
Do not go to a GP surgery, pharmacy or hospital.
If you think you have symptoms of the virus, you and everyone in your household should isolate for 14 days. If you have any queries, or are wondering about getting tested you are advised to contact NHS 111 for more advice. They can also issue "self-isolation" sick notes to people affected and family members. NHS 111 is also extremely busy, and they request that those who can, use their online service do so, reserving the telephone service for those with no computer access.
Useful Coronavirus Links:
Charity Fundraising
This year, our coffee morning raised £213 for MacMillan cancer relief.
How are we doing?
We are continuing striving to make our service as good as possible. Health Watch is an organisation that is interested in gathering patient's views.
Telephone Repeat Prescription ordering service to stop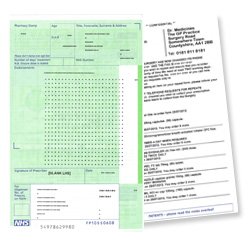 Except in extreme circumstances from particularly vulnerable patients, the surgery only accepts telephone requests for prescriptions between the hours of 9am and 1pm. But from the 1st of December 2019, the surgery will cease to accept requests for repeat prescriptions over the phone
Read more
Extra support available
Do you know about Kirklees council's Community plus service? Community Plus works with people in our communities. It's all about helping and supporting people and families who might be struggling to lead a better life by connecting them with local resources, groups and individuals. Follow the link for more information.
Youth Health Talk is an organistion that concentrates on the needs of young people.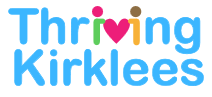 Thriving Kirklees is there to offer support for children, young people and families.
Charity fundraising - our "book and cake" "day
On the 12th April 2019 the surgery's patient participation group ran an event to raised money for the Forget me Not childrens hospice. We raised £130.30 altogether. Thank you to everyone who contributed.
Saturday Morning Flu Clinic
On the morning of Saturday 6th October 2018, the surgery ran its annual flu imunisation clinic for eligible patients. During the session 369 people were vaccinated.
Please see our flu page for more information on flu jabs and eligibility for a free NHS flu tab.
Website update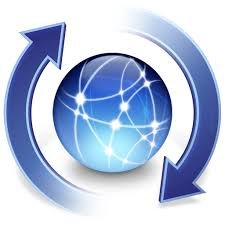 This website is continuously kept upto date. The most frequent changes are on this "News" page. Some updates (for example updates as a result of the new GDPR regulations, on the privacy page) are made without anouncement.
This anouncement is to inform you about new feaures that have been added to the surgery website. On the Contents page, for example, there is now a search box to make it easier to find the content you're looking for. We've also added a handy pregnancy calculator to the Pregnancy page, and height and weight related calculators to the how to lose weight page.
NHS Birthday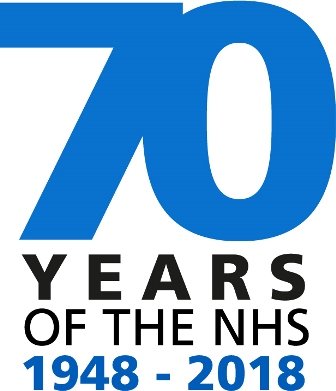 On the 5th July, 70 years ago, the National Health Service was launched in England. To find out more about how this occasion is being marked, click the logo.