Tests and Results
Blood Tests at Shepley Health Centre
We offer appointments at the surgery for blood samples to be taken. A person trained in taking blood is called a Phlebotomist. Blood tests have to be processed by the laboratory within a certain time frame, otherwise the results can be meaningless. At our surgery the van collecting samples calls at lunchtime, and so all phlebotomy appointments are necessarily in the morning.
There are a small number of tests that have to be done at the hospital, and in this case you will be told explicitly. There are also a number of people in whom it is very difficult to obtain samples from, and if you happen to be one of these, you will also be asked to attend path lab to have blood taken.
Urine, stool, clipping and swab tests at Shepley Health Centre
These need to be received at the laboratory whilst they are in a fit state to be analysed. Generally a sample received or collected the afternoon before will be fine to go off with the next collection. However, this does not apply on a Friday afternoon.
If, for example, you think you have a urine infection, and have an appointment on a Friday afternoon, you might want to bring the sample to the surgery in the morning, so it can be sent off, and keep your appointment in the afternoon. If you think that the nurse or doctor will want to perform a swab test on you, it would be better to come to the surgery to any session other than one on a Friday afternoon.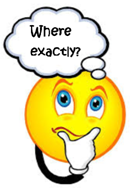 Blood tests at HRI and CRH
If the times we offer for blood taking prove inconvenient, there is also a walking-in, no-appointment phlebotomy service, open to all adults and adolescents, offered by both Huddersfield Royal Infirmary and Calderdale Royal Hospital.
The hospital phlebotomy Service operates Monday - Friday only, and is closed every bank holiday. At both locations the opening-times are 7:30am - 5pm. To use this facility you will need to request a blood form from the surgery, and then present it at the phlebotomy department at the hospital, where you can sit and wait for the blood to be taken.
At Huddersfield only, the department is also open by appointment only from 5.00 pm until 5.40 pm on alternate Wednesdays. It is advisable to ring for appointments, (on 01484 355765), in the afternoon when the department is quieter and staff are available to answer the telephone.
Blood tests for house-bound patients
For house-bound patients who cannot be brought to the surgery, we can request that the blood sample be taken by the district nurses. The district nurses do not telephone before visiting, as it is expected, with the person being house-bound, that they will be in whatever time they call.
Blood tests for children
Generally children have to have blood tests taken at the Acre Mill Children's Outpatient Department (over the road from Huddersfield Royal Infirmary). This is by appointment only.
To arrange this, once you have collected a blood form from the surgery, you need to phone the childrens' clinic on 01484 343210, and they will book you an appointment and tell you where to go.
Please note that for small children a local anaesthetic cream will be offered and the child can play for 35 minutes whilst this takes effect.
For older children a cryogesic spray will be offered. This has an immediate freezing effect.
For suitable children over the age of 10, you can also used the adult blood taking drop-in service at Huddersifield Royal Infirmary between the hours of 8:30am and 4:30pm Monday to Friday.