Repeat Prescription Ordering
Prescriptions must be collected from the surgery by a responsible adult.
2 working days should be left between ordering a repeat prescription and attempting to collect it.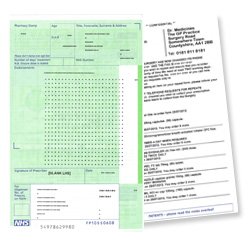 From the 1st August 2017, except in extreme circumstances from particularly vulnerable patients, the surgery will only accept telephone requests for prescriptions between the hours of 9am and 1pm.
This is an interim step, and the number of hours when prescription requests are accepted over the phone are likely to become more and more restrictive in future. This is a directive from our governing authorities. Some other surgeries have already stopped accepting prescriptions requests via telephone altogether.
Other ways of ordering a repeat prescription
Ordering in person
If you happen to have an appointment with a doctor, the doctor could generate the prescription for you during the consultation. If you don't have an appointment (or happen to be seeing a nurse instead), you can order a repeat prescription by ticking the items required on your prescription counterfoil and placing it in the box in the reception area of the surgery.
Ordering Online
This is the most convenient method. It is quick and very easy. This method is open to all patients aged 16 years and over only.
It is not open to patients under the age of 16 because at those ages the system would have to be administered by a parent or guardian and not the patient themself. Allowing this would mean that when the young person grows to be an adult, their parents/guardian would still have access to their appointment and prescription information and the individuals privacy would not be respected.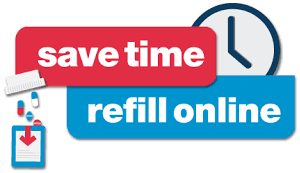 To use the service, you need to request logon details from the receptionist. The logon details that we provide you with will also grant you access to our online appointment booking service.
You can then use the login details to order repeat prescriptions by clicking on any of the following links (which are also reproduced at the top of each page of the surgery website).